CREATE YOUR TEAM
TEAM SIZE: 5 TO 15 PEOPLE PER TEAM
This is your opportunity to wear a different hat for the evening and make a difference in the lives of local children while having a blast doing it! All proceeds to benefit The Historic Avenue Foundation, a holistic community revitalization initiative in the "Avenue" community. The song selection is your choice, but please use the clean version of your team's choice in music—no explicit lyrics— and keep song length under 4 minutes.
---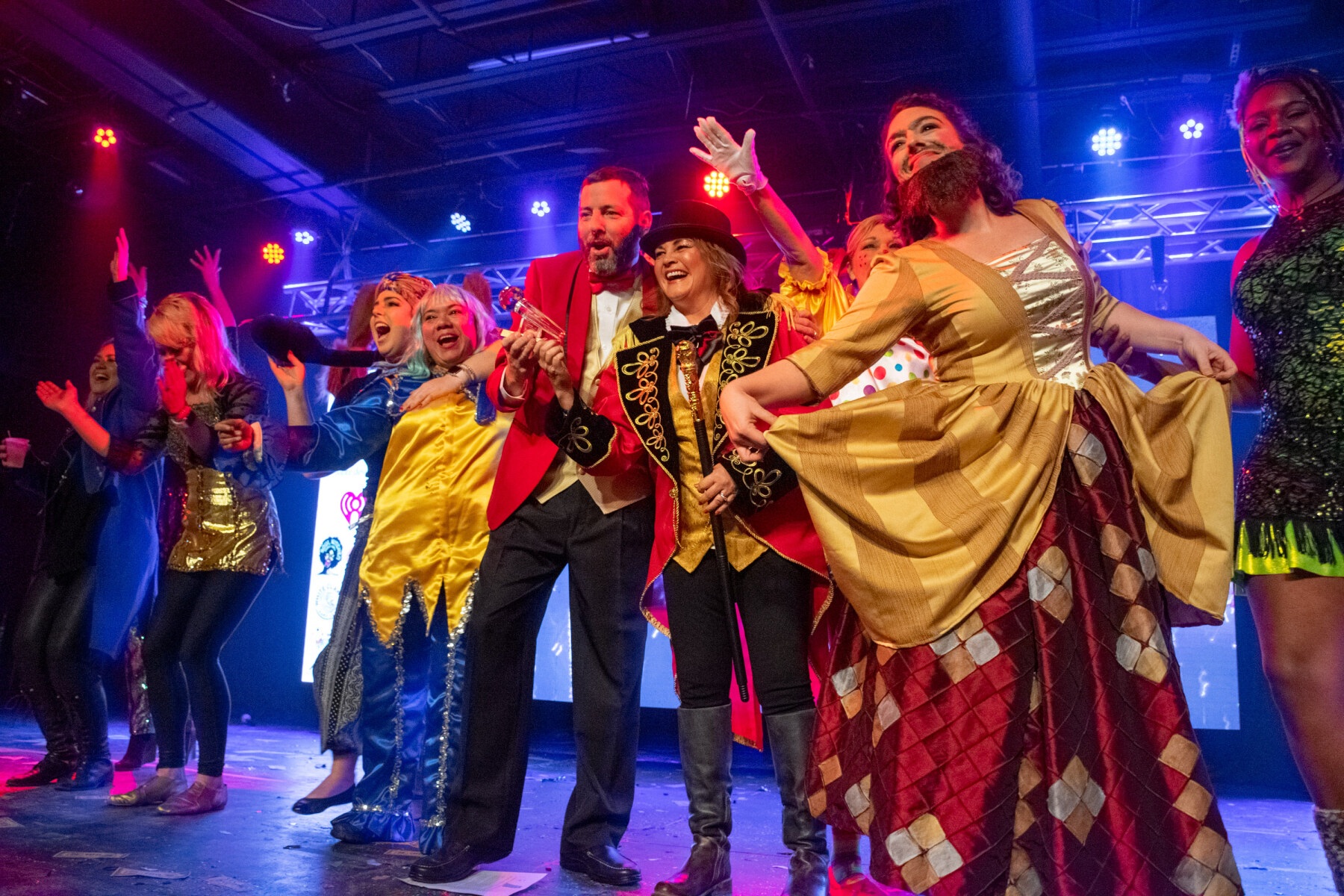 WHAT DO YOU NEED TO DO?
Practice
Fundraise
Perform
Have fun!
WHAT WILL WE PROVIDE?
Promotion of your team on Fuse Project website and social media
Talent coach: includes 2 coach-led practices, one at your discretion and one during a preset rehearsal timeframe
A crowdfunding page for you and your team members that will include an online donation link and can be emailed, shared on social media, and used to track your fundraising progress
Fundraising tips and assistance to reach your fundraising goals
Food and beverages for dress rehearsal and event night
---
SUGGESTED FINANCIAL GOAL: $10,000
---
This can include a financial contribution, sponsors secured, in-kind donations, auction items, ticket sales, and many more possibilities.


Suggested timeline to achieve your team's fundraising goal:
25% November 30, 2023 (Take advantage of Giving Tuesday to kick off your team's campaign!)
50% January 15, 2024
75% March 15, 2024
100% April 25, 2024 (by 9 PM)
---
CALENDAR

Important Campaign Dates
NOVEMBER 1 Light the Fuse (Fundraising Campaign Kickoff - optional but highly recommended)
JANUARY (DATE TBD) Team Kickoff Meeting

FEBRUARY (DATE TBD) Song Submission Deadline
JANUARY 1 - APRIL 26 Practice On Your Own
(performance with your team at your discretion; schedule and complete 1-hour practice with your talent coach)
TBD First Rehearsal
(1 hour; sign-up sheet to follow; multiple time options; please bring costumes to this rehearsal for approval)
APRIL 26 Mandatory* Full Dress Rehearsal and Team Party
APRIL 25 Lip Sync Battle (early arrival)
*Participation is mandatory. Please let us know if you have a conflict so we can make alternate arrangements for you.
Participation in both rehearsals is highly recommended to ensure quality performance.